A LITTLE KNOW–HOW SAVES THE DAY
---
Yesterday, a real estate broker with whom I work closely called to see if I could help with a property sale from an estate that she was working on. It was a complicated matter and for a while, it looked like a real problem, but then I was able to offer a solution that made it all work.
Her client, the seller, was the granddaughter of the property owner. The seller had a limited form of authority to manage the grandmother's estate - the court had granted her authority for legal purposes, but not the authority to receive any money in the estate. This transaction was a "short sale", meaning that the mortgage balance was more than the sale price. So there was no money actually coming into the estate, just property going out from the estate. But the title insurance company, which handles all the technicalities, and bears all the risks, of a property transaction, still felt that the authority was not broad enough to allow this transaction.
I asked the broker to send me all the court documents relating to the client and the estate. And in the haystack of documents, I found the needle that changed the view of everything. It turned out that the client had limited authority to administer her grandmother's estate, but she also had unlimited authority to administer her late mother's estate.
I then proposed to the title company that we view the situation this way: The property should not be regarded as an asset of the grandmother's estate, it should be regarded as an asset of the mother's estate since it legally vested in the mother at the moment of the grandmother's death. And since the client has full authority over her mother's estate, she has sufficient authority to make the sale. They accepted that analysis and were able to proceed to closing as planned.
I wasn't actually the attorney for anyone on this deal, but I was happy to step in and solve a problem that threatened to block the closing. This is a great example of the combination of expertise that this firm brings to matters of estate law and real estate law, and especially to the areas where the two intersect.
---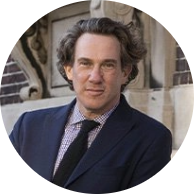 Ron L. Meyers
Ron Meyers graduated from Columbia University in 1992, from Harvard Law School in 1999, and has been practicing law in New York City since 2000. He worked for several years in major law firms on commercial real estate matters, such as the World Trade Center, the creation of the High Line and the redevelopment of Times Square. He turned to private-client work in 2007, opening his own practice in 2009, where has now served over 1,000 clients. He and his team handle estate planning, probate and residential real estate matters for individuals, couples, and families of all kinds.
---