ADVANCE DIRECTIVES AND DEMENTIA
---
It's no joy to think about your will and what will happen after your death, but if there's one subject that's even harder, it's how you would deal with medical issues in a condition of incapacity - and then it's even harder to think about the situation of an incapacity due to dementia.
But it's an important thing to think about while you have the health and clarity of mind to do so. Establishing clear, valid health care directives creates options for you and your family that would not otherwise exist when and if the unfortunate circumstances arise. This can spare you from the agony of a lingering condition of misery and can give your family the peace of mind of knowing that they are caring for you in the manner that you wish.
There have been two articles in the New York Times recently on the importance of addressing dementia in our advance health-care directives:
I have been researching the legal issues involved in health care directives, and developing my standard health care directives in great detail for most of the past decade. I inserted a section on dementia a few years ago, and am pleased to see that the medical community is recognizing the importance of this issue. There is no broad consensus on the best practice on this subject as yet, and it raises very complex philosophical challenges. But I'm pleased to say that this firm is attending to this important issue actively and thoughtfully.
---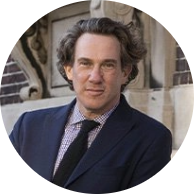 Ron L. Meyers
Ron Meyers graduated from Columbia University in 1992, from Harvard Law School in 1999, and has been practicing law in New York City since 2000. He worked for several years in major law firms on commercial real estate matters, such as the World Trade Center, the creation of the High Line and the redevelopment of Times Square. He turned to private-client work in 2007, opening his own practice in 2009, where has now served over 1,000 clients. He and his team handle estate planning, probate and residential real estate matters for individuals, couples, and families of all kinds.
---