IS IT OKAY TO PURCHASE A HOME THAT HAS BEEN RENOVATED WITHOUT FORMAL BUILDING PERMITS?
---
The lack of proper building permits is a serious concern. It is only with properly issued and closed-out permits that you can be confident that the work done in the house is compliant with building codes. This has physical implications (sub-standard work might result in fires, floods, gas leaks, collapses, etc.) and legal implications (you would be liable for any damage caused to other people from calamities resulting from non-compliant work, possibly to a greater extent than if the house were in compliance).
Don't Assume It's OK – Ask the Questions.
Strangely enough, government penalties are the least of the concerns. Inspectors don't come around to check on work done within residential properties. But the story would be different if any non-compliant condition caused harm to anyone.
Apart from considering your own interest in the property you purchase, you also have to consider the interests of other parties. I have never seen a lender make a physical investigation of a home to check for code compliance, but I would assume that they check Buildings Department records and it would be wise to assume that their voluminous documents state, somewhere in the fine print, that compliance with the building codes is a condition to their lending. Similarly, I would also assume that your homeowner's insurance would exclude damage caused by non-compliant conditions.
If you have reason to believe there is non-compliant work, then you should ask your mortgage and insurance contacts whether it's an issue for them.
Doing the Diligence
As your counsel for the purchase of a home, we always check the Department of Buildings records to see if there are any open permits. If there are, it indicates that some work was begun but not formally closed out. Sometimes this just means that the proper paperwork wasn't filed at the end of the job, but it could also mean that a licensed tradesman was not brought in to certify that the work was done properly. It's a problem, because you don't know from the DOB records what the actual history is. Similarly, if there is a history of permits that were opened and closed out, that suggests that prior work was done in a compliant manner. But you can't know for sure whether there was other work that wasn't done this way.
There is a limit to what can be discovered conclusively in the due-diligence process.
All you can really know is that you are complying with codes. And as a purchaser, you should ask the seller to attest that they have complied in any work they conducted. All coop contracts include a binding statement from the seller that all alterations have been done in compliance with building codes. House contracts vary, but in most transactions either the form contract or the attorneys' riders require the seller to make such a statement.
When purchasing a house, you should definitely get a building inspection done. This is not a guarantee of code compliance, but it will bring to light any conditions that are conspicuously problematic. Inspections are not normally done for coops and condos, since the board of the building has much more control over the work that's done in any individual unit.
When You're the Owner, Do Things Properly.
Going forward from your closing, you should definitely not have any work done without careful compliance with building codes. You should certainly assume that non-compliant work done on your watch will violate your mortgage and insurance agreements, in addition to violating local laws. These problems may be dormant for years, but if, for example, you ever need insurance coverage due to a fire in the house, the insurance company will want to know whether the fire was caused by a non-compliant condition. It's harder to think of a way you could be burned by a violation of your mortgage terms, but it's really not something you want to find out – if you do find out about it, it will be the hard way.
Do Not Ignore the Issue
Building-code issues may be invisible inside the walls of a house, but compliance is a serious issue, which can't be waved off casually. If the lender, insurance people, and building inspector all give you the green light, then you can probably feel ok about it. But it's definitely my job to alert you to the concerns.
---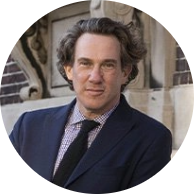 Ron L. Meyers
Ron Meyers graduated from Columbia University in 1992, from Harvard Law School in 1999, and has been practicing law in New York City since 2000. He worked for several years in major law firms on commercial real estate matters, such as the World Trade Center, the creation of the High Line and the redevelopment of Times Square. He turned to private-client work in 2007, opening his own practice in 2009, where has now served over 1,000 clients. He and his team handle estate planning, probate and residential real estate matters for individuals, couples, and families of all kinds.
---