Navigating New York Real Estate Transactions: Problem-Solving Done Properly
---
Problem-Solving Done Properly
Even in a New York City real estate transaction can be handled in a smooth and orderly way.
In my second year of practicing law, I worked at a big corporate law firm and was asked at about 3 p.m. one day to mobilize a team to review a large set of documents in a data room over the next few days. I spent the rest of the day developing a form for the team to use, to indicate the issues we should focus on and to help us standardize and organize our findings, so that we could make an intelligent and coherent start on the work the next morning.
The partner in charge slammed me for taking this approach. His idea was that we should have leapt into action and showed up at the data room immediately that afternoon.
This is one of the many experiences that has informed my work in running my own law practice.
Taking the Time to Think
It has always been my instinct to take a step back before taking a step forward, to think before I speak, to consider the whole picture before diving into some part of it. My two decades of practicing law have only validated this approach more and more deeply.
Each day, we encounter unexpected developments in complex processes such as probate proceedings, real estate transactions.
The Anatomy of a Problem
Every problem has a unique anatomy that we must discover and analyze. Some information is known; some is unknown. Some seems clear but turns out to have more nuance than we initially knew. Sometimes we know when the missing information will be available, sometimes we don't, and sometimes decisions must be made before we have all the information we would like to have. Some points are firm, some are flexible, and it can take time and effort and negotiation to discover the degree of flexibility that may exist.
All of this came to mind as I worked on a real estate transaction this week. My clients were purchasing a house and getting a mortgage — all very normal, each entailing some complexity. But in order to save on the mortgage tax, we were arranging for the owner's existing mortgage to be assigned to the purchasers, which added another layer to the transaction, with its own new personnel and logistical challenges. When the mortgage assignment documents didn't arrive on the expected schedule, a lot had to be worked out. Would we close on time but without the mortgage assignment, and forgo the $20K in mortgage tax savings? Was it even an option to pull the plug on the mortgage assignment since the new loan had already been processed in anticipation of it? Was there any harm to either party in postponing the closing, and were they contractually locked into the agreed date?
The real logistical challenge was that my clients had arranged for their movers on the expected closing date, so they needed to move in. Fortunately, the sellers had already moved out, so that was possible — but their attorney adamantly refused, saying they should reschedule the movers. ...As if that is easy to do. It's hard enough to reschedule a haircut for the time you want; just try rescheduling the men and moving vans, at the busiest moving time of the year.
This is Not an Action Movie
It was a rough week, completely dominated by these issues, with a zillion emails, a lot of shouting, and rather too much suspense. Even the New York real estate market is not the Marvel Comics Universe and should not be that dramatic. If everyone had sat down calmly for an hour to analyze the problems and possibilities, in a spirit of cooperation and accommodation, we all could have formulated a plan and gotten back to the other work on our desks.
In an age when we are accustomed to receiving deliveries from Amazon within a few hours without leaving the sofa, there's a great tendency to rush to an answer.
In an age when we expect things done at the click of a mouse and get mad when the connection is slow, people don't have a lot of patience for analysis and deliberation. But analysis and deliberation are the way good problem-solving is done. And I'm pleased to say that that is the business I am in.
---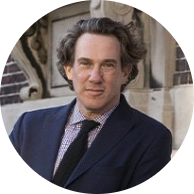 Ron Meyers graduated from Columbia University in 1992, from Harvard Law School in 1999, and has been practicing law in New York City since 2000. He worked for several years in major law firms on commercial real estate matters, such as the World Trade Center, the creation of the High Line and the redevelopment of Times Square. He turned to private-client work in 2007, opening his own practice in 2009, where has now served over 1,000 clients. He and his team handle estate planning, probate and residential real estate matters for individuals, couples, & families of all kinds.