REWRITING MY OWN WILL - AN ESTATE LAWYER'S REFLECTIONS.
---
I'm accustomed to the challenges of being an estate lawyer. But I'm not accustomed to the challenges of being a client! Rewriting my own will after a long time, I was surprised at some of the issues I encountered.
For one, I found that some of the people who I would most want to name as my executors or other agents are people who currently have young kids, and I would not want to burden them with any additional responsibilities. It turns out that some slightly less-close people who are highly competent and trustworthy have turned out to be the better choices, at least for now.
I also realize that since I don't have kids at this point, and my nieces and nephew are mostly grown now, no one in my family needs my money. Suddenly, I am thinking very deeply, and very enthusiastically, about my charitable interests. I'm delighted to think that I could make some significant bequests to causes that I really care about.
Finally, my husband and I have looked carefully at our different concerns. His family has some financial needs that my family does not have. It makes sense for him to provide for them and not just for me if I survive him. We have had to think carefully about how to ensure each other's financial security, while also looking after these important family obligations.
All of this makes me realize, freshly, how unique each person's and each couple's circumstances are, and how many tools I need to draw from my experience in order to craft an appropriate plan to meet the client's needs.
---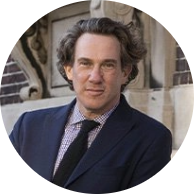 Ron L. Meyers
Ron Meyers graduated from Columbia University in 1992, from Harvard Law School in 1999, and has been practicing law in New York City since 2000. He worked for several years in major law firms on commercial real estate matters, such as the World Trade Center, the creation of the High Line and the redevelopment of Times Square. He turned to private-client work in 2007, opening his own practice in 2009, where has now served over 1,000 clients. He and his team handle estate planning, probate and residential real estate matters for individuals, couples, and families of all kinds.