SHOULD I SHARE MY WILL WITH ANYONE?
---
It's Nobody's Business but Yours
Here's a bit of advice: when you write a will, or a trust, or any other document where you're naming beneficiaries who will receive any of your assets after death, keep it to yourself. It's your private information.
The one exception is if you're leaving assets to a charitable organization: in that case go ahead and tell them. They will treat you really nicely invite you to dinners and stuff like that.
But if you're naming any of your family members, or any of your friends, or your housekeeper, don't go around telling them. They will never relate to you the same way again. It's much better to keep quiet about it and let them be very pleasantly surprised after you're gone.
Because if you ever change your mind, then they will be very unpleasantly surprised. And you don't want people thinking badly of you after you're gone. You also don't want people fighting over your estate or making it difficult to settle your estate.
Things Change Over Time
This is not some sort of abstract hypothetical situation that I'm describing. It happens all the time. The most common changes that I make for clients when they come back to me after a few years are changes to the people they name as beneficiaries or executors. Relationships change over time. The person who you're close to now me not be at the center of your life later on.
You Want a Smooth Estate Process, Not a Contentious One
Sometimes people make several changes to their wills close to the end of their lives. You might make a number of changes as you get older. And if you do, the people who have long expected to receive assets from you may become angry, aggressive, or litigious when they find out that they have been excluded from your final will. They may start asking whether your mental state was slipping. They may start asking whether somebody else had influenced you in properly in the drafting of your revised document.
All of this is the sort of thing that can make estates difficult expensive slow and ugly, rather than being smooth and orderly.
There's a time and place for sharing, and there's a time and place for privacy. Your will is private.
---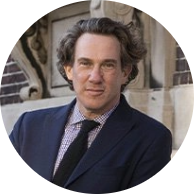 Ron L. Meyers
Ron Meyers graduated from Columbia University in 1992, from Harvard Law School in 1999, and has been practicing law in New York City since 2000. He worked for several years in major law firms on commercial real estate matters, such as the World Trade Center, the creation of the High Line and the redevelopment of Times Square. He turned to private-client work in 2007, opening his own practice in 2009, where has now served over 1,000 clients. He and his team handle estate planning, probate and residential real estate matters for individuals, couples, and families of all kinds.
---