TEN DO'S AND DON'TS FOR WRITING YOUR WILL
---
1.) Don't put it off. Misfortune can happen at any time, and it's much better to have your wishes stated in an actionable legal form than not to.
2.) Don't get lost in the weeds. There can be a lot of issues and decisions involved in writing your will and other documents. But if you focus too much on the one difficult decision, you will never complete a set of documents that express all the decisions that you have made. And if you feel 90% satisfied with your decisions, put it in writing and know that you can make revisions to get it to 100% at any time in the future. Don't sacrifice the good in pursuit of the perfect.
3.) Don't bestow honors. Naming someone as your executor is no honor - it's a job, and it should go to someone who is capable of handling it. You can do more good for each survivor if you provide them with an executor who can get the work done smoothly than if you give them the burdensome and complicated honor of being the executor.
4.) Do name alternates. Whoever you name as your executor, health care proxy and power-of-attorney agent might be unable to serve at the moment they are needed.
5.) Don't let the choice of alternates bog you down. If you only have one good candidate for a role, that's fine. Chances are, your wish will be carried out. And the law has provisions to fill any gaps if needed.
6.) Do express your wishes for charities and friends. The law doesn't know who you care about the most, so it makes the assumption that your closest relatives should receive your assets. If you want to make gifts to friends or charitable organizations, you can only make that happen by stating it in your will.
7.) Don't think that other documents or statements will suffice. A letter to a friend, an envelope on your fridge, a conversation with your grandchildren - these are not legally recognizable expressions of your wishes. And certain aspects of the law look beyond the formalities and consider a person's intentions, estate law does not. The formalities of a will make all the difference. Anything that isn't a legally valid will, will not have the desired effect.
8.) Do focus for just long enough to get it done. It definitely takes some focus to get this work done, and it's a focus on some difficult questions. But it doesn't have to take more than a few weeks, and you will definitely feel relieved and secure once it's done.
9.) Do work with an attorney who knows the details. Everyone thinks their plan is simple, but nine times out of ten, there is some factor that requires careful thought or well-crafted language. Personal legal documents involve a whole tangle of legal issues about inheritance, taxation, and practical administration. Only a knowledgeable estate lawyer really knows how to make it work for you.
10.) Do work with a real person. There are lots of online forms for wills and other legal documents. But they are like the drugs at a pharmacy - the one you select might work for you, or it might be bad for you. Unless you have a professional to guide you through the process, you have no idea whether you're making a sound decision or a disastrous one.
---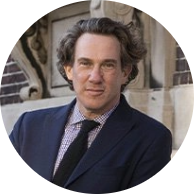 Ron L. Meyers
Ron Meyers graduated from Columbia University in 1992, from Harvard Law School in 1999, and has been practicing law in New York City since 2000. He worked for several years in major law firms on commercial real estate matters, such as the World Trade Center, the creation of the High Line and the redevelopment of Times Square. He turned to private-client work in 2007, opening his own practice in 2009, where has now served over 1,000 clients. He and his team handle estate planning, probate and residential real estate matters for individuals, couples, and families of all kinds.
---